Deluxe Camper Trailer Hire
Based in Woodside, Deluxe Camper Trailers services Adelaide ,as well as happy customers interstate from Victoria and New South Wales in fact all over Australia. Safari trailers – suitable for gravel formed roads and national parks. If you are after the full off road adventure hire an off road camper trailer.
We also have a range of forward fold , rear fold and rooftop tent campers for Hire and Sale
Minimum Hire of $270.00 – 7 day Minimum Hire over Holiday periods – Call us for extended periods over 4 weeks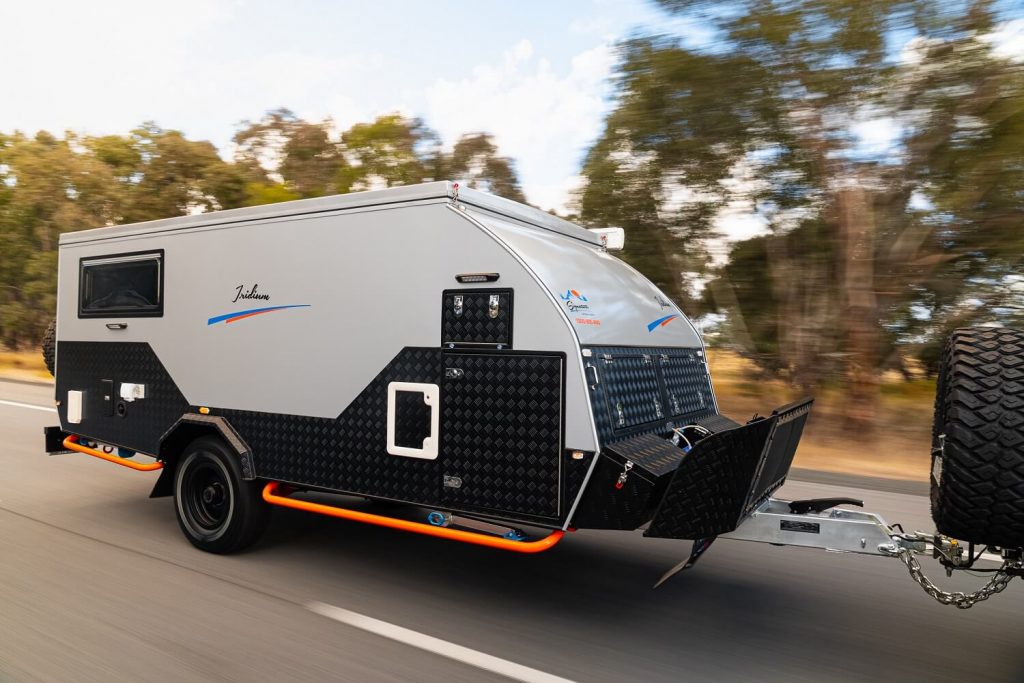 Looking To Get Away From It All
Contact Us Today To Enquire About Our Deluxe Camper Trailers
 0424563553
Deluxe Double Safari Camper
Don't need an off road trailer but still after a camper than can go most places be easy to set up and re pack and suits virtually all standard cars and SUV's, then our Safari camper fitted with the innovative double stubby room will be just right for you.
Lightweight and easy to tow with generous storage area these units are great for couples and families that like to get away from it all to a nice cosy beach or river getaway, national parks and soft camping locations.
Can also be customised with items from our options list without breaking your budget.
Our campers are designed for people on the move. Set up virtually anywhere you like.
Spend a day or two and then move to the next great spot our wonderful country has to offer. Enjoy your outback adventure holiday without wasting a day in the packing and setting up routine.
The simple and versatile design makes a Deluxe Camper trailer one of the quickest and easiest campers you will ever have the pleasure of using.
Suitable for both families and couples alike.
All the canvas and bedding is contained within the sealed suitcase top. When opened this gives the instant advantage of 2 queen beds, a sealed room and 2 awnings. The rear awning can be enclosed with a mesh well turning it into a gazebo style room.
Save time and money, hire a trailer for your next holiday
Minimum Hire of $310.00
7 day Minimum Hire over Holiday periods
Call us for extended periods over 4 weeks
Deluxe Double II Pod Style
Camper Trailer Hire Prices
Minimum Hire of $270.00 7 day Minimum Hire over Holiday periods
Call us for extended periods over 4 weeks
MDC and Signature Camper Range
Picture Yourself Here For Your Next Holiday
Email or Call Us Today to Find Out How
0424563553
Deluxe Double Off Road Camper features
All our models are available for purchase.
Call 0417 816 649 or 0424563553 to discuss pricing.
192 Onkaparinga Valley Road, Woodside
Monday to Friday 9am – 4pm